How to Choose the Right Snowboard for You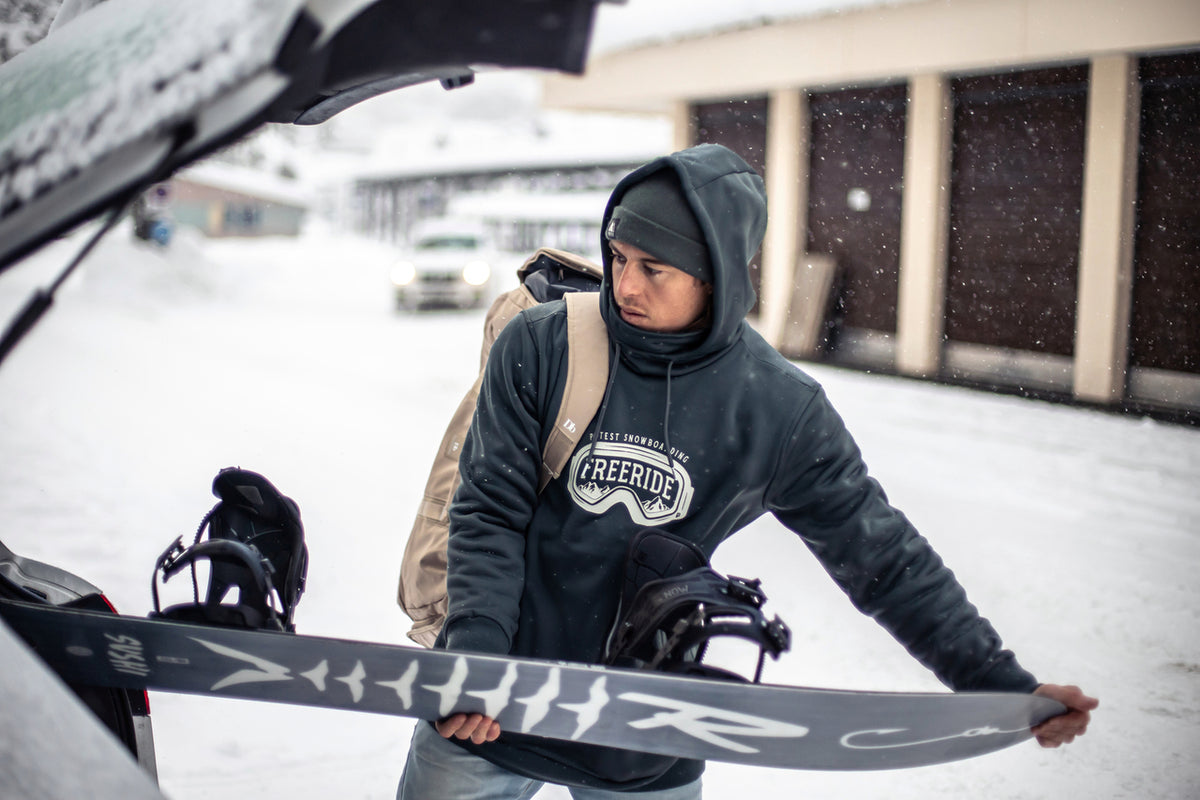 Choosing a snowboard can be super exciting, but also overwhelming. Here are some of the factors to consider when making your decision:
Riding Style: Think about the type of riding you plan to do most often. Do you want to ride in the park, backcountry, or all-mountain? This will help you determine which type of snowboard to choose.
Ability Level: Consider your ability level when choosing a snowboard. Beginners may want a more forgiving and flexible board, while advanced riders may prefer a stiffer board for more control.
Height and Weight: Your height and weight will affect the size of the snowboard you should choose. A taller and heavier rider may want a longer and wider board for better stability, while a lighter and shorter rider may want a shorter and narrower board for better manoeuvrability.
Flex: The flex of a snowboard refers to how stiff or flexible it is. Softer flex is easier to turn and forgiving for beginners, while stiffer flex is more responsive and provides better control at high speeds.
Shape: The shape of the snowboard can affect its performance. For example, a directional shape is good for freeride and powder riding, while a twin shape is better for park riding.
Camber Profile: The camber profile of a snowboard affects how it rides. Camber boards have an arch in the middle, which provides more pop and edge hold, while rocker boards have a reverse arch, which provides more float in powder and a looser feel.
There are several different types of snowboards, each designed for specific types of snowboarding and terrain. These include:
All-Mountain Snowboards: These are the most common type of snowboard and are designed to be versatile and handle a variety of conditions and terrain. They are good for beginners and intermediate riders who want one board for everything.
Freestyle Snowboards: These are designed for park riding, including jumps, rails, and half-pipes. They are shorter and more flexible than all-mountain snowboards, making them easier to manoeuvre in the air.
Freeride Snowboards: These are designed for off-piste riding and exploring the backcountry. They are longer and stiffer than all-mountain snowboards and have a directional shape to provide better control in deep snow.
Powder Snowboards: These are specialized freeride snowboards designed for deep powder snow. They are wider, have a setback stance, and are typically longer than other types of snowboards to provide better floatation in powder.
Splitboards: These are specialized snowboards that can be split into two pieces for hiking and backcountry snowboarding. They are typically freeride or powder-oriented and are designed for riders who want to access remote terrain.
Ultimately, it's important to choose a snowboard that fits your needs and riding style. Come in and check out our wide range of snowboards across all categories and have a chat to one of our expert staff that can help you with selecting your next shred stick, we love to help you pick the perfect set up.